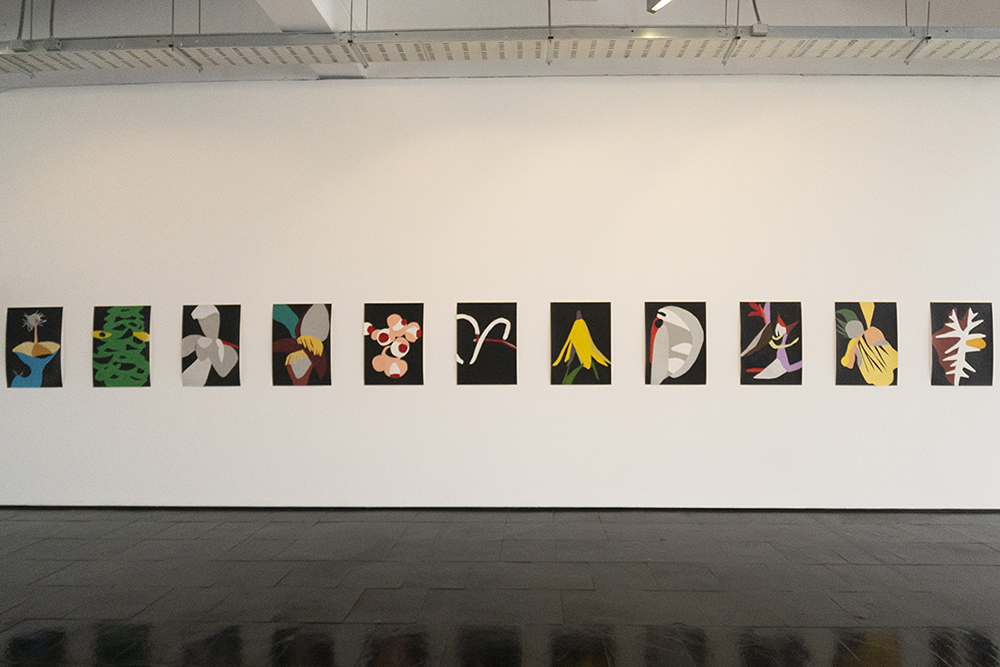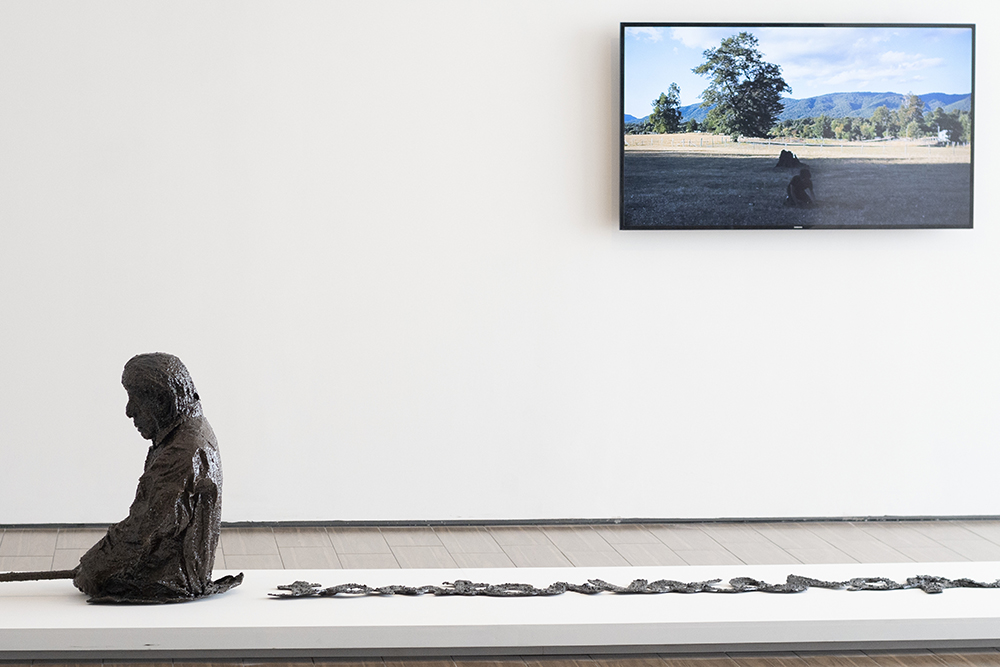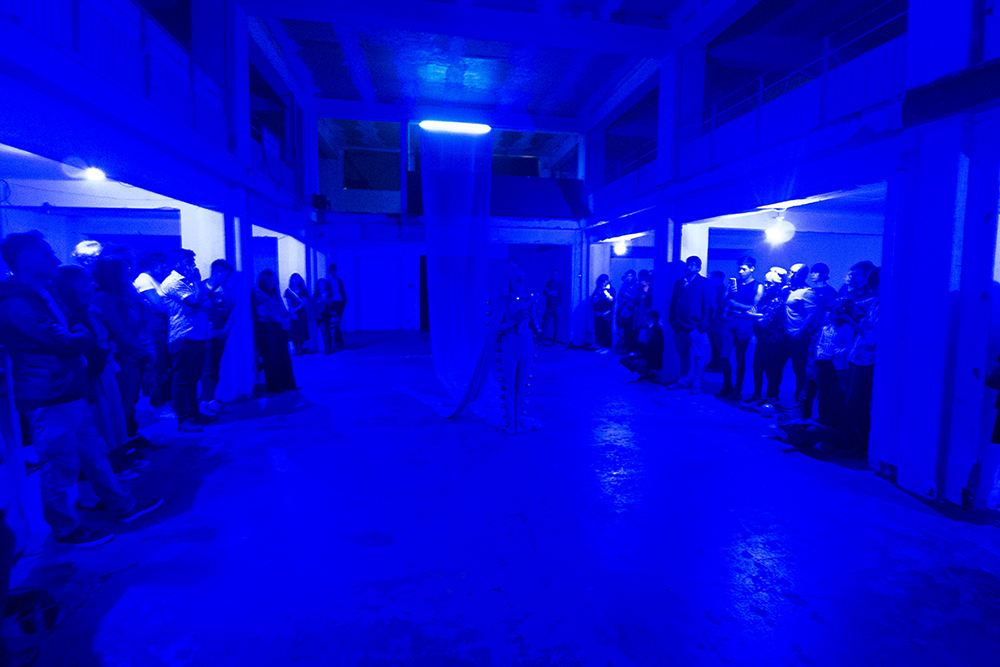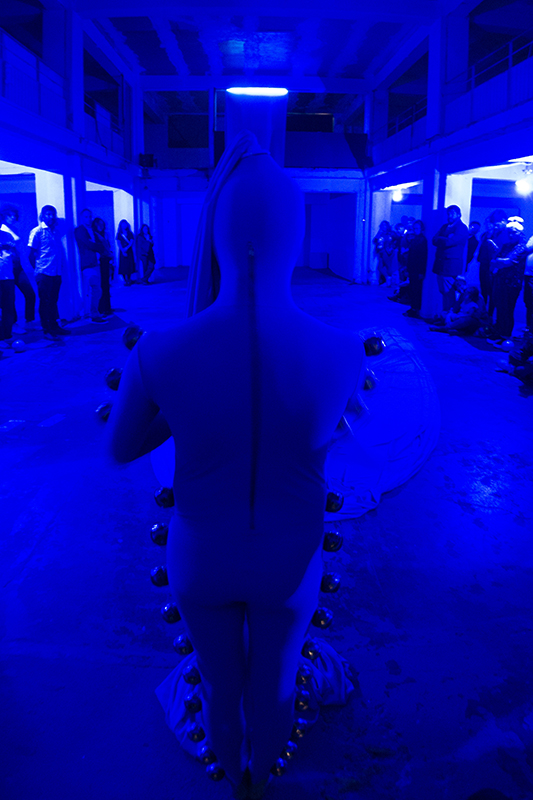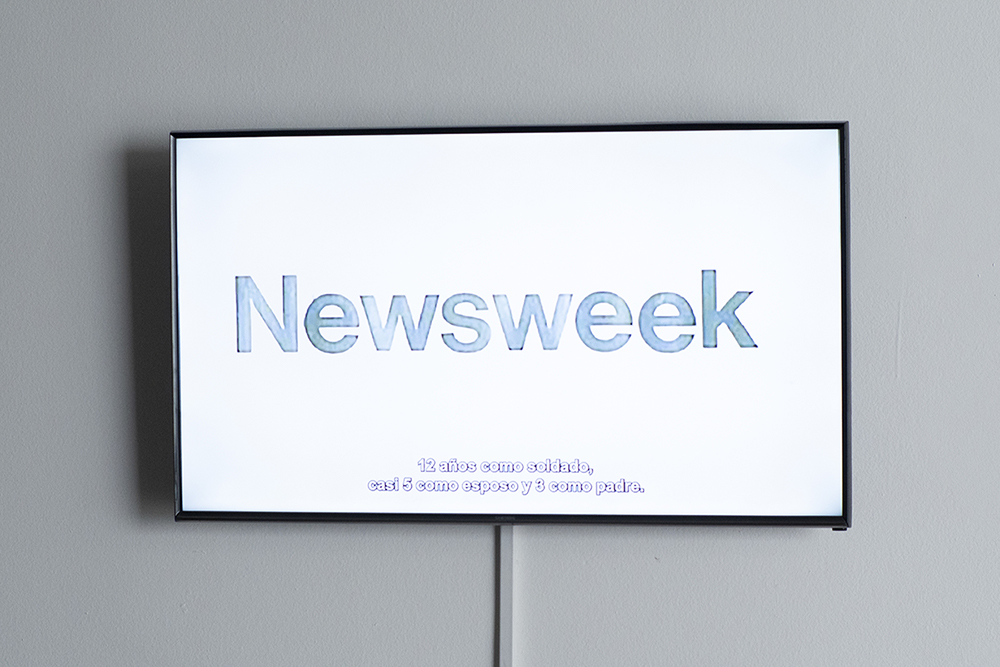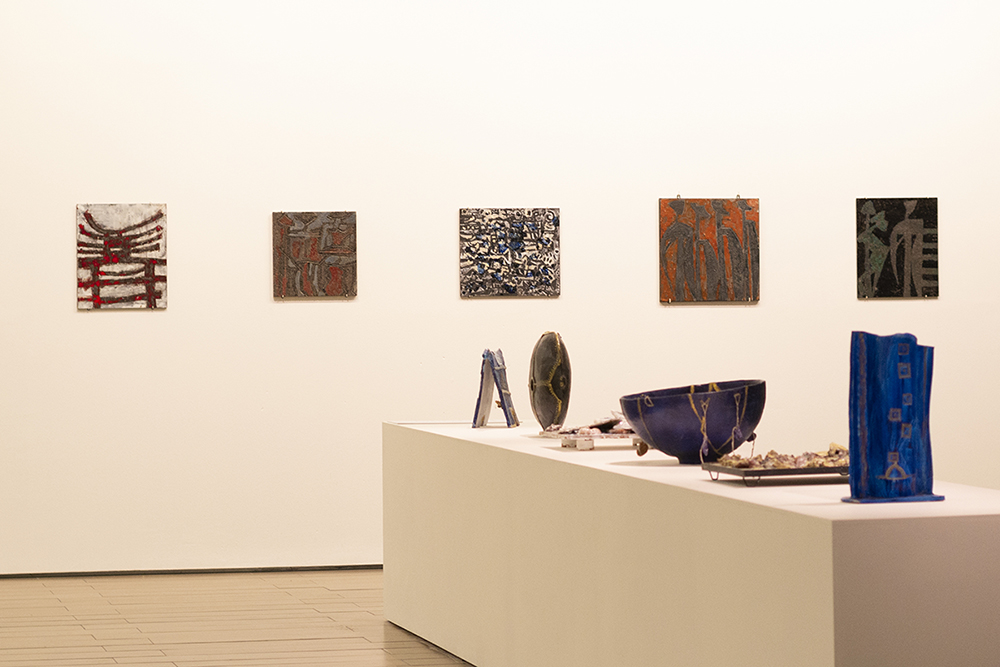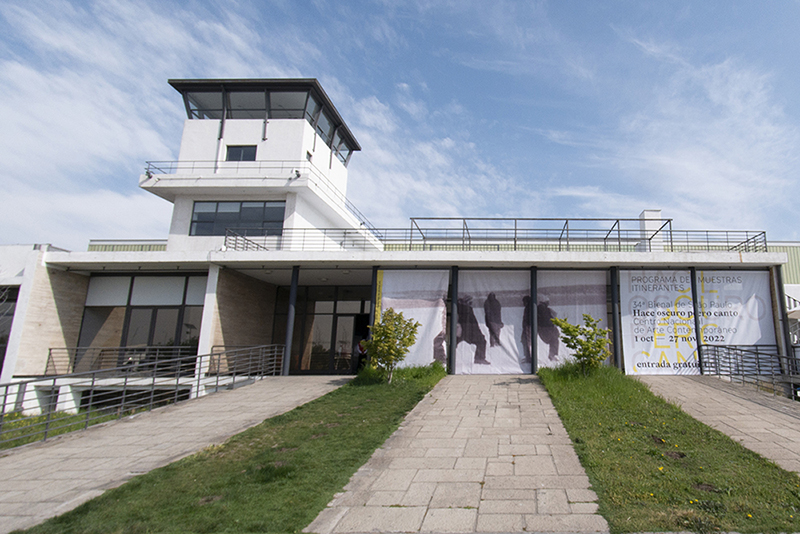 Santiago, Chile, is the first city outside Brazil to host a traveling exhibition of the 34ª Bienal de São Paulo – Though it's dark, still I sing. It is also the first time of the traveling exhibitions program in the country. Opening on October 1, at the Centro Nacional de Arte Contemporáneo Cerillos, the exhibition was made possible through a partnership between the Fundação Bienal de São Paulo and the Ministry of Cultures, Arts and Heritage of Chile. The show, with free entrance, remains open until November 27.
The exhibition is organized around the statement Tikmũ'ũn Songs. It works as a poetic counterpoint and symbolic catalyst for a set of works that propose reflections about the forest as an ecosystem that must be protected, respected and feared. 
Under this premise, Chilean artists prepared special interventions: Seba Calfuqueo presents a performance in the opening event and Alfredo Jaar prepared a new edition of his work Chiaroscuro (2021), with other colors and translated to Spanish. The exhibition is composed of works by thirteen artists from nine different countries: Adrián Balseca (Ecuador), Alfredo Jaar (Chile), Alice Shintani (Brazil), Frida Orupabo (Norway), Gala Porras-Kim (Colombia), Gustavo Caboco (Brazil), Hanni Kamaly (Norway), Jaider Esbell (Brazil), Joan Jonas (United States), León Ferrari (Argentina), Noa Eshkol (Palestine), Seba Calfuqueo (Chile) and Victor Anicet (Martinique).
On the Tikmũ'ũn Songs statement
The Tikmũ'ũn, also known as Maxakali, are Indigenous people from the area that today encompasses the Minas Gerais, Bahia, and Espírito Santo states. After countless and recurrent episodes of violence and abuse since colonial times, the Tikmũ'ũn came to the brink of extinction in the 1940s and were forced to abandon their ancestral lands to survive. Songs organize life in the villages, constituting almost an index of all the elements of their daily lives, like plants, animals, places, objects, knowledge, and of their rich cosmology. Often intended for healing, most of these songs are collectively sung. For the Tikmũ'ũn, singing becomes an integral part of life because memories are preserved, and community is constituted through singing. Each village dweller is the depositary of a part of the songs. These songs belong to a spirit called Yãmîy – a word that also means song –, which is summoned and fed during the ritual singing. Together, all songs make up the Tikmũ'ũn universe. Such a universe is constituted by everything that these people see, touch, harvest, eat, kill, and feel, but also by the memory of extinct plants and animals and those belonging to the land they had to flee in order to survive. As a community, they live in, and through, their own language, which they vigorously defend by singing.
Service
34ª Bienal de São Paulo – Though it's dark, still I sing
Traveling exhibitions program
Centro Nacional de Arte Contemporáneo Cerrillos
Santiago (Chile)
October 1 – November 27, 2022
Av. Pedro Aguirre Cerda, 6100, Cerrillos – Santiago
Tuesday – Sunday, 10am – 5pm
free entrance